Traditional Counseling ~ Spiritual Counseling
Both traditional counseling and spiritual counseling offer you a chance to heal the old conflicts, traumas, and stuck areas that have kept you in pain, resentment, anger, grief or fear.

When you understand  the deeper meaning of the things that have happened to you in your life journey, you can heal on deep and profound levels. You're then able to move forward into a space of joy. 

I offer counseling via discussion, use of energy healing techniques and tools, guided meditations, channeled messages from your guides and from the Divine Beings of One Voice ~ One Heart, and other tools that facilitate healing and renewal.

You may request any or all the following for your sessions:
Spiritual counseling
Traditional counseling
Intuitive energy sessions
Reiki energy healing sessions
Reiki Training
Guided imagery sessions (personalized to your situation)
Channelings from the Higher Realms
Guided meditations
Messages and higher guidance from your higher self, guides, and Angels
In a safe, gentle and compassionate  atmosphere, we will work on identifying and healing the issues that prevent you from realizing your full potential and experiencing joy, love, and fulfillment.

Sessions can be done in-person, via phone, or via SKYPE.
Office location:
45 Dolson Avenue, Suite #2
Middletown, NY  10940

For more information, please email Lynne at: raynbow@frontiernet.net or call (845) 978-8305.
What people are saying about sessions with Lynne and the guides and Higher Beings in One Voice ~ One Heart . . . 


"Lynne, you are so easy to talk to -- I felt immediate comfort from you from the very first moment we met. I feel thankful & truly blessed to have you in my life.
Thank you for all of your time & for always sharing your positive energy with me."

- Cindy, Connecticut


*     *     *     *     *     *     *     *


"Lynne, you have always been there for me. You saved me many times, and steered me back on the right path. 

I don't know what I would have done without you during the worst times, and now helping me through me through the rough times."

- Terri, New York 


*     *     *     *     *     *     *     *

"Over the past year, I've had channeling, counseling, and Reiki sessions Lynne.

She has been an incredible help to me as I've dealt with numerous changes and challenges. Whatever the issues—family, finances, health, and life purpose—her many gifts, and particularly her ability to channel divine wisdom and healing energies, are just amazing.

I have regular phone sessions with her, and I find that the energies are as powerful and transformative as if she were in the room with me.

She also has amazing psychic gifts, and those insights are also invaluable. She is full of kindness and compassion. I can't recommend her work highly enough!"

- Caroline, Pennsylvania


*     *     *     *     *     *     *     *


"A wonderful lady! From the time you meet Lynne, you will know that this is the place you need to be. 

It's not only the soft-spoken way that Lynne is. She truly will make you feel so spiritual and help you know you're never alone, just by talking to her. Thanks for your support!"

- Donna, New York


*     *     *     *     *     *     *     *


"Lynne Newman is a wise and intuitive counselor. She has an uncanny knack of seeing beyond the role-playing of the false self of the ego and uncovering the glory of the soul!

She views our human problems from a higher perception and can help one to obtain a more heart-centered perception.

Listening with compassion, she nevertheless won't allow you to stray off your higher path to get stuck in the muck and mire of life's immediate issues.

She remains steadfast in pointing out the direction that your spirit has claimed -- your true north. 

In this way, Lynne becomes the advocate for those parts of yourself you may be keeping hidden from your own awareness -- your heart and soul!"

- Pat, New York 


*     *     *     *     *     *     *     *


A gifted, intuitive Healer! 

In Lynne's company, I feel safe instantly. Lynne is a versatile healer, working in many different modalities to suit different needs -- Reiki, counseling, guided imagery, etc. 

Her sincerity and kindness bring me into the realm of the divine when she works with me. She is at home in that realm. She has a warm, intelligent, loving, healing, down to earth, and at the same time, mystical quality. 

I am blessed to be in her circle of energy. I recommend her highly!"

- Sarah, Virginia


*     *     *     *     *     *     *     *


"Lynne is a healing soul! 

I see Lynne for counseling, and from the moment I met her, I felt we had a connection. She listens without judging and is very gentle. She is a down-to-earth person who, at times, shares her own life experience to help you better understand what she is saying.

I also do Reiki with Lynne. I was so nervous my first time, but she made me feel very relaxed and calm. 
I feel so relaxed after a Reiki session.

I have grown and healed so much since I started working with Lynne. I consider Lynne many things - my friend, my confidant, my mentor, my guardian angel. She is ALWAYS there when I need her!"

- Joyce, New York


*     *     *     *     *     *     *     *


"Lynne is a wonderful human being that has changed my life for the better. I could not have made it through this last year without her. I encourage anyone who is in need of counseling to seek assistance from Lynne."

- Sue, Illinois


*     *     *     *     *     *     *     *


"I have been privileged to participate in a variety of the services that Lynne provides, including Reiki, one-on-one counseling, and Woman's Circle. Lynne is a wonderful counselor and healer -- easy to talk to, very understanding/understandable and non-judgmental. 

I highly recommend Lynne's services to anyone who is in need of spiritual direction/healing."

- Mary, Massachusetts


*     *     *     *     *     *     *     *


"This was one of the most profound interpersonal healing experiences I have ever had. Lynne Newman is a very pure conduit, which can only arise from the highest of intentions. 

Creating a safe atmosphere right at the outset, she facilitates with honesty and sensitivity, leaving control of the pace and depth of the session with the client, where it belongs, rather than using it as a platform for displaying her talents. 

Her belief in taking responsibility for one's life and her deep compassion for all living things lays a sure foundation. The information she received for me was not only detailed but accurate. 

Years later, my understanding of what her guidance gave to me continues to grow as I proceed with my self work. I would recommend her services without hesitation to anyone who truly desires healing."

- Barbara, New York


 "It fills me with joy to be a part of your journey."   ~  Lynne Newman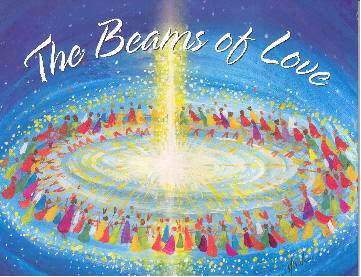 By Mary Southard, CSJ
"We are put on earth a little space,
that we may learn to bear the beams of love."

~ William Blake
We are One Voice~One Heart
Seeking Light
~ 
Connie Seabourn
YOU TOUCHED ME
When you came in search of hope and prayers,
You touched me and I felt compassion.
When you shared with me how life has been for you,
You touched me and I heard your truths.
When you shared your grief, pain, joys and celebrations,
You touched a place inside my heart.
When you let yourself be vulnerable to the miracle of healing,
You touched me deep within my soul.
~ Lynne Newman
Writings Copyright © 2016 2016 2016 2016 2015 2015, Lynne Newman